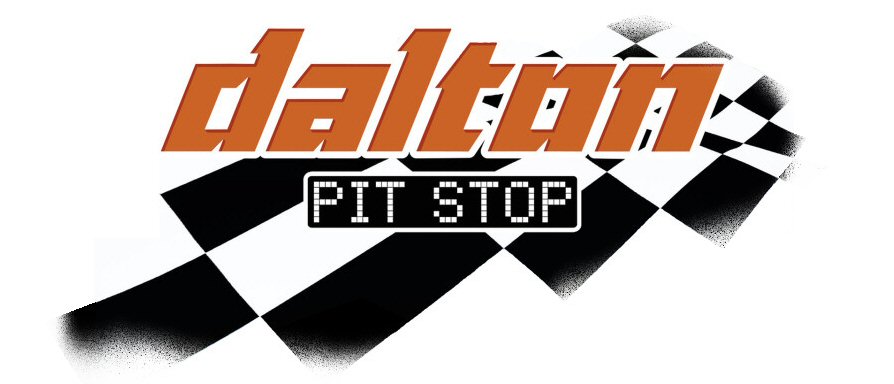 DALTON - Originally formed in 1985 and together with Europe and Treat, for a few years in the late 80s, they were a force to be reckoned with in Sweden. They enjoyed successful touring, teen media coverage, TV appearances and a string of radio hits. Even world stars such as Bon Jovi and Michael Bolton provided original songs to their two albums. The band, formed by ex-Treat drummer Mats Dahlberg and named after his nickname, went all in with the current trends in melodic hair metal. Their image was cutting edge with designer outfits and enough hair spray every night to challenge the average users yearly consumption.
Fast forward to present date and they're back (all five original members) with a new album. They ended up with 11 tracks crafted for an 80's melodic rock album in a contemporary suit. In good company with producer Erik Mårtensson (Eclipse, W.E.T.) the band hit the Blowout Studios in April and have now a new album "Pit Stop" ready for release in October. Here's the quick chat with their lead singer: Bo Lindmark
about the reunion and feedback:
We've done two gigs since the reunion, opening for Scorpions in December 2012 in Sweden, and the Frontiers Rock Festival in Milan, Italy in May 2014. We have received incredible response, especially considering that we have been away for over 20 years! Also our Facebook page 'DaltonSweden' is increasing steadily. It will be really interesting to see the reactions when the new album is released in October.
about the new album "Pit Stop":
Most songs on the new album are demos from 1990 made for a third Dalton album. That became true, though 20 years later! For the new album we have tried to keep the 80's sound but in a bit more contemporary package. I think we have succeeded in that. But since the band hasn't been together in a studio or rehearsals in over 20 years, obviously the input from Eric, (producer) and even Anders meant very much for us, both for the arrangements and the sound. The technology and the approach to the recording process are quite different nowadays. And since we now all have a 'normal' life on the side of the music it makes the procedures different, but certainly not in a negative way.
Given that most of them are old songs that have been given a new life, we believe that the old fans will recognize the sound - and that we might even get new fans that are into melodic rock! As far as I know Frontiers share our ideas in terms of the basics as well as in song selections and sound. In fact. We've noticed there is a really big interest in melodic rock around the world again. That's partly why we felt confident in putting the Dalton wheels in motion again. We write music that we like. So for me songs automatically turn melodic with 'big' choruses ;-) There's always songs left over in the process of album making. But they tend to hang on and to be unpacked in some other form later on. We are very happy with the outcome! Just as we had imagined :-)
about the connection to fast cars and racing:
Actually, it's been a coincident from the beginning starting with the first album, "The Race Is On". The title had nothing to do with cars, but the girl that made ?? the cover perceived it that way. That's how it started, so for the following second album Injection and now for Pit Stop, it just felt natural to follow in the same spirit.
about memories of the eighties.
A great memory I have was from 1988 when we released the single "Your Not My Lover" which led to a participation on Swedish television. At that time there were just two channels and only one music related show – 'Listan'. That ignited the fuse and gave us a couple of amazing years including massive touring! I think all our three albums have some great songs. When making an album, you push yourself forward and give it the best you got. Hopefully you end up with songs you can feel proud about, even in the future.
about message to the readers:
Buy our new album 'Pit Stop', you won't be disappointed! ;) And don't be a stranger, visit us at Facebook.com/DaltonSweden. And finally… fasten your seatbelts, The Race Is On – again! Hope to see you all soon! Thanks! :-)
Interview by: Urban "Wally" Wallstrom,



facebook.com/DaltonSweden/
(c) 2014 RockUnited.Com